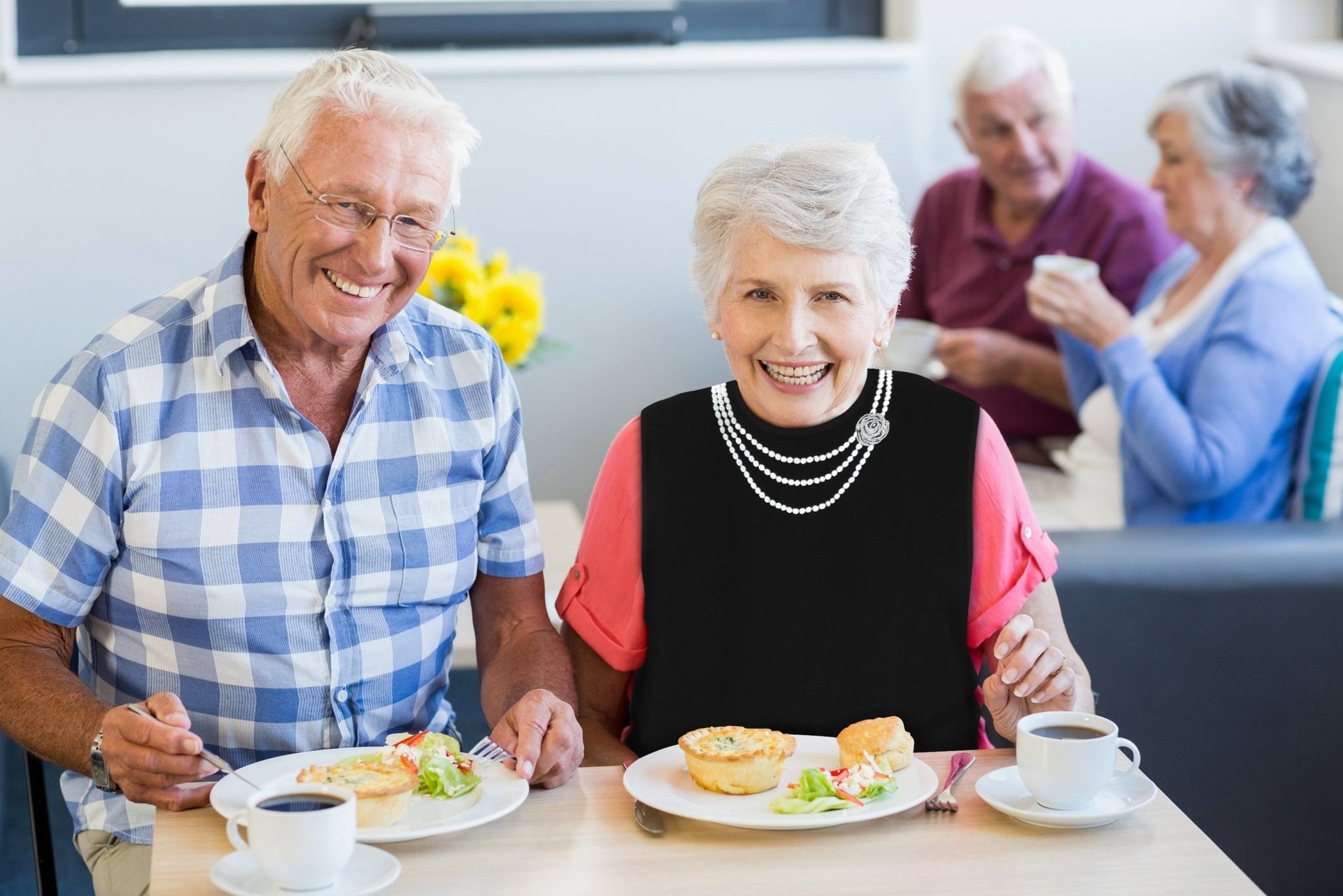 10 Heartwarming Gifts to Give Your Aging Parent (or Grandparent)
We know getting something special for your aging loved one can be a challenge. "What do they need?... Will it be meaningful?..." are probably a few questions you have asked yourself more than once.
We know, we have been there too! 
Love is great, but even better are physical things that can they can touch and feel – trinkets that offer sentiment, but also have practical everyday use.
We want to keep you fresh with ideas this year, so hear us out. Here are the top 10 gifts to give your aging parent (or grandparent).
Woven Quilt
A comfortable reminder for your loved one as they relax on their bed during their beauty sleep. Just customize "blocks" with family sentiments.  

Classy Pal Washable Adult Bib
Say goodbye to those ugly dinner bibs! Eating should be a time for celebration and story telling. Give them a clothing protector they will be excited to wear! Knit to perfection, and to be worn by those who mean the world to you. Designs available for men and women.
Stainless Steel Pen
They may never use it at all – but it doesn't matter. Remind them that they are significant, important, and in full control of their life story.

Picture Frame
They say a picture is worth a thousand words. We say a memory is worth a thousand smiles. Remind them of that moment they'll never forget.

Glasses Holder
As practical as it gets: its quirky appearance will make them laugh, and its placement on their desk will make their life easier. 

Sentimental Keychain
As they age they tend to forget things more frequently – sometimes it's the house keys, and other times it's an important memory. This keychain will help prevent that.

23 Bees Ceramic Hanging Pot
A beautiful way to make their home more sophisticated and classy. Part of the gift is your act of love while you hang the pot for them! Check out these modern pots here.

Leather Journal
Might be a gift only for the select few – but for those of you with parents who love to keep a journal – this is for you.

Classy Pal Washable Bed Pads
A more practical alternative to the quilt – these bed pads are ideal if your parent cares more about functionality than aesthetics! That said, these still have a lovely design ;)

Time Capsule
Can't decide which gift to give this year? Why not pick a couple, and stick them in a treasure chest, along with some photos of the good ol' times.
Link Resources:
Classy Pal Washable Adult Bibs