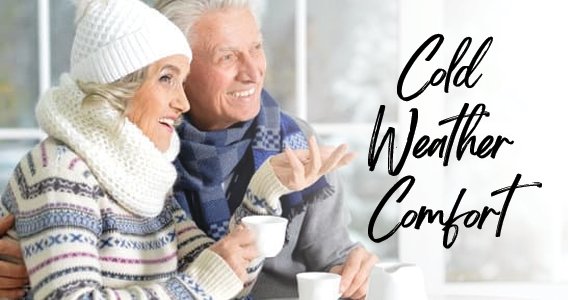 Cold Weather Comfort: 3 Easy Winter Favorites to Enjoy
Cold winter days make us want to curl up with something soothing, warm and satisfying. Cold blustery days are perfect for creating something in the kitchen. Things like soup, flavorful teas or even hot chocolate can be the perfect afternoon pick-me-up and even more satisfying to share with family or friends.
While Old Man Winter does his thing outside, take a moment and treat yourself to a soothing treat. Invite a friend or loved one over and share some good conversation along with a little something yummy.
Here are a few quick, easy-to-prepare, wintery day treats.
Tea
There's nothing like a cup of hot, perfectly steeped tea to soothe and comfort on a cold winter day. There are so many teas to choose from – flavored teas, green, white, black, herbal and more. Some teas, like peppermint and chamomile, are used as herbal remedies. With so many choices, you're sure to find one that is just right.
Brewing the perfect cup is easy too! The Tea Association of the USA offers The Four Golden Rules  for brewing the perfect cup of tea:
Use a teapot
Bring fresh, cold water to a full boil
Use 1 teaspoon of loose tea or 1 teabag per cup
Pour boiling water over the tea and let it steep 3-5 minutes
They have special recommendations for certain specialty teas. Check out their website for more!
Hot Chocolate
Nothing says winter comfort like a yummy mug of hot chocolate. With or without marshmallows, it is one of those treats that can take us back to childhood in one sip. Whether you make your own or use one of the many pre-made options, sharing an afternoon with a friend or loved one and a cup of hot chocolate is a recipe for memory making.
Want a great hot chocolate recipe? Check out this one from Hershey's!
Soup
What is it about winter that makes us want soup? A bowl of hearty soup can fill the belly and warm the soul. Most of us have a favorite soup, maybe from childhood or maybe from a favorite restaurant.
If you're handy in the kitchen, a cold winter day is a perfect time to whip up a pot of your favorite soup. If it's a family favorite, why not invite a few loved ones over and make it a family fun day? If your favorite soup is found at a nearby restaurant, invite a special friend out for a soup day. Hey, soup Sundays are a thing!
Spring is just around the corner but there's still plenty of time left to enjoy the flavors of winter. Whether you're cooking at home or eating out, don't forget your Classy Pal clothing protector. It's a discreet, sophisticated way to protect your clothes while enjoying your day and it makes a great apron if you're showing off those culinary skills!
Whatever says winter to you, take time to indulge in your favorite cold-weather treat!