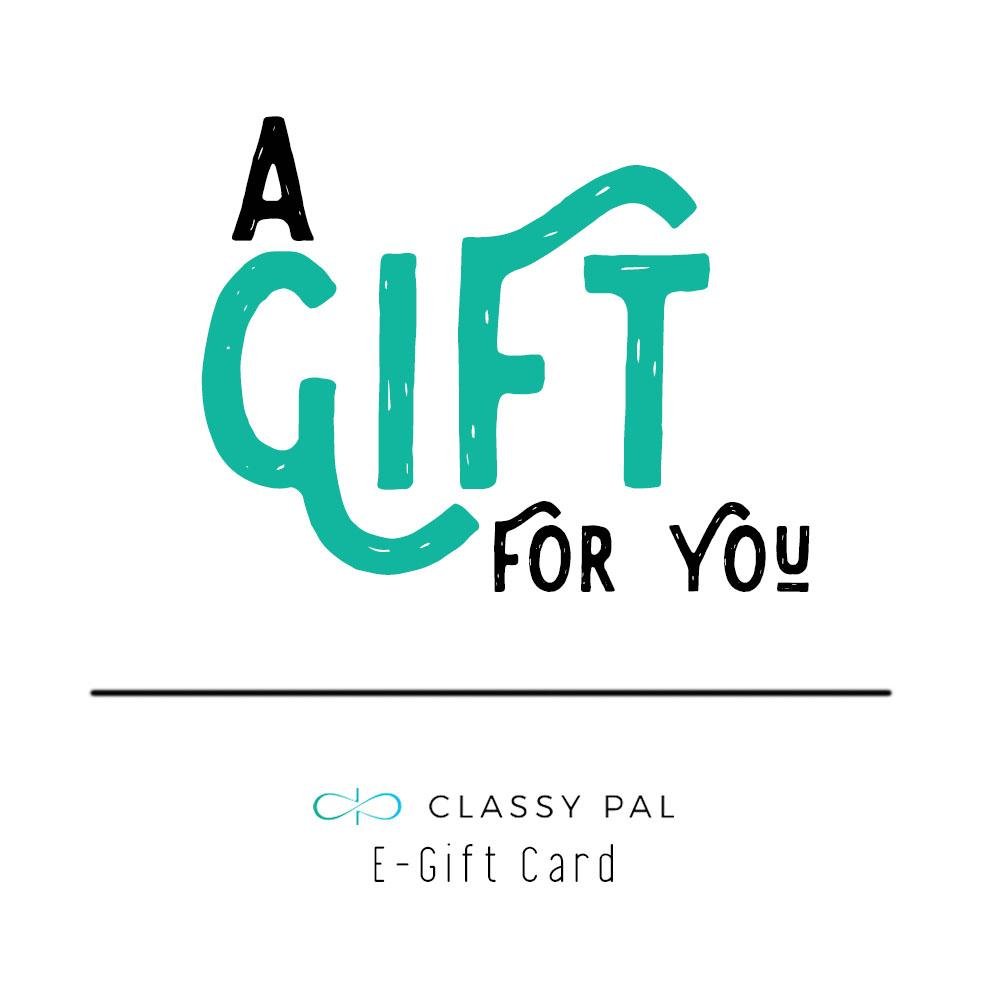 Gift Cards: 5 Reasons Why They Make the Perfect Gift For Seniors
There's no shortage of reasons for giving a gift. Birthdays. Anniversaries. Retirements. Graduations. Almost any occasion that deserves a celebration. And then there are the "just because" gifts. Just giving someone, you care about a gift that says, "I'm thinking of you." Sometimes it can seem like you're on a constant quest for buying the perfect gift.
Getting something special is a joyous thing. Of course, it is the thought and someone remembering you that counts. But let's be honest. It's even better when the gift is truly something you love. That places a lot of pressure on the gift giver. It isn't always easy to know what someone might truly want or enjoy. Finding the perfect gift for a senior loved one can be especially challenging. They may have space or mobility considerations. They may seem to have everything they want already. What's a gift giver to do?
Gift cards! Gift cards make the perfect gift for seniors. Here's why:
1. Gift Cards Are Perfect for Any Occasion
When trying to decide what the most appropriate gift for the situation might be, a gift card can save the day. Although a lovely gift, Grandma might not want to open a gift of nightgowns in front of everyone at her birthday luncheon. Whether it's a birthday, a holiday, or a just because, you can't go wrong with a gift card. Many cards come in designs for most occasions. You can offer it as is or tuck it in a cute gift bag or gift card box. Gift cards are also great for those last-minute gift-giving situations.
2. Gift Cards Give the Recipient Choices
We've all heard the dreaded, "I don't need anything," when trying to decipher what someone would like for a gift. And you know, not giving a gift is not an option. It might be that your loved one isn't sure of what they'd like or don't feel comfortable saying. If it's been a while since they've been shopping, they really might not know what's out there. A gift card removes those hurdles and opens the door to a world of options. Your loved one can shop their favorite stores, browse to their heart's content, and find that just right item. They'll be happy with their purchase, and you'll be content knowing that your gift brought them joy. No worrying about awkward returns or re-gifting.
3. Gift Cards Means Gifts They'll Use
Who doesn't have a closet full of gifts that were never used? We all do. Gifts that don't get used often end up adding to the collection. For many seniors, they have accumulated a lifetime of items. Some have downsized and are now living in a smaller space. Gifts that go unused may just become clutter. Gift cards can help to avoid that problem. With a gift card, your loved one can choose the things they're most likely to use and enjoy. You can even get gift cards for purchasing services like music or movies, salon services, and such that your loved one can use as they go.
4. Gift Cards Offer Shopping Options
Gift cards give your loved one options for shopping. Many cards can be used in-store or online. If your senior enjoys shopping, having gift cards to spend can make for a great shopping day with friends or loved ones. For seniors with limited mobility and those who prefer online shopping, gift cards offer them the option of shopping from the comfort of home. Gift cards also offer users the luxury of time. Maybe your loved one isn't sure just what to buy yet. They can browse at their leisure and purchase when ready.
5. Gift Card Shopping Engages Your Senior
For some seniors, it's common to have someone do some or all their shopping for them. Gift cards give your loved one the chance to shop for themselves and choose what they would like to buy. They might choose a single item, multiple items, or they might even use the gift card towards a bigger purchase they've had their eye on. In-store shopping means getting out and interacting with others as they make their decisions and purchases. Even online shopping for themselves means exercising their cognitive abilities as they make decisions and purchases.
At Classy Pal, we know how much our customers and their loved one's love gift cards. We offer gift cards that you can use for any gift giving occasion. You can purchase a gift card or send an e-gift card. Either way, your loved one will be able to choose the Classy Pal items they love most.