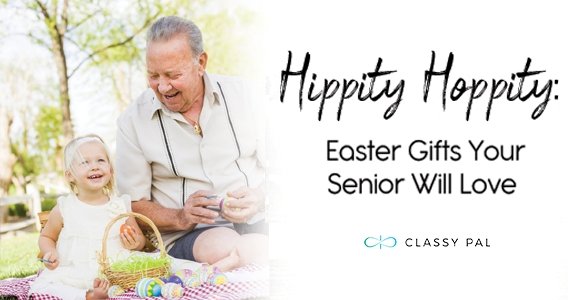 Hippity Hoppity: Easter Gifts Your Senior Will Love
It's the time of year when thoughts turn to warmer days and tossing off that winter chill. Spring is right around the corner! And, the Easter Bunny is poised to make a visit.
Easter is a time of celebration for many families and it isn't just for little ones. Even grownups appreciate a visit from the Easter Bunny. If you've got a special loved one, why not send them a sweet Easter surprise? Not sure what to send? Check out our list of the best Easter gifts for your senior loved one.
Spring Decorations
New decorations can freshen and brighten the home. New decorations can be simple and elegant or fun and whimsical.
Spring Wreaths – colorful flowers welcome visitors
Easter Accents – Perfect for smaller spaces, accent decorations can make any space more festive and inviting.
Grown-Up Easter Baskets
Baskets are a great way to celebrate the Easter basket tradition. Instead of a traditional basket, choose a basket that suits your loved one. You can be as creative as you want to be with the "basket". Line it with colorful tissue paper or Easter "grass" and fill it with all the little treats and surprises your loved one will appreciate.
Basket Ideas
Fill the basket with some thoughtful items like:
Favorite bath items
Adult coloring book
Gel pens or colored pencils
Cute socks or slippers
Cute Easter tee
Sweet treats
Here are some of our favorites:
Don't forget the chocolate bunny!
Got a snacker? Consider getting them the ultimate snack basket! 
Easter isn't just for kids. Don't forget to put your senior loved one on the Bunny's list!
Happy Easter from all of us at ClassyPal!