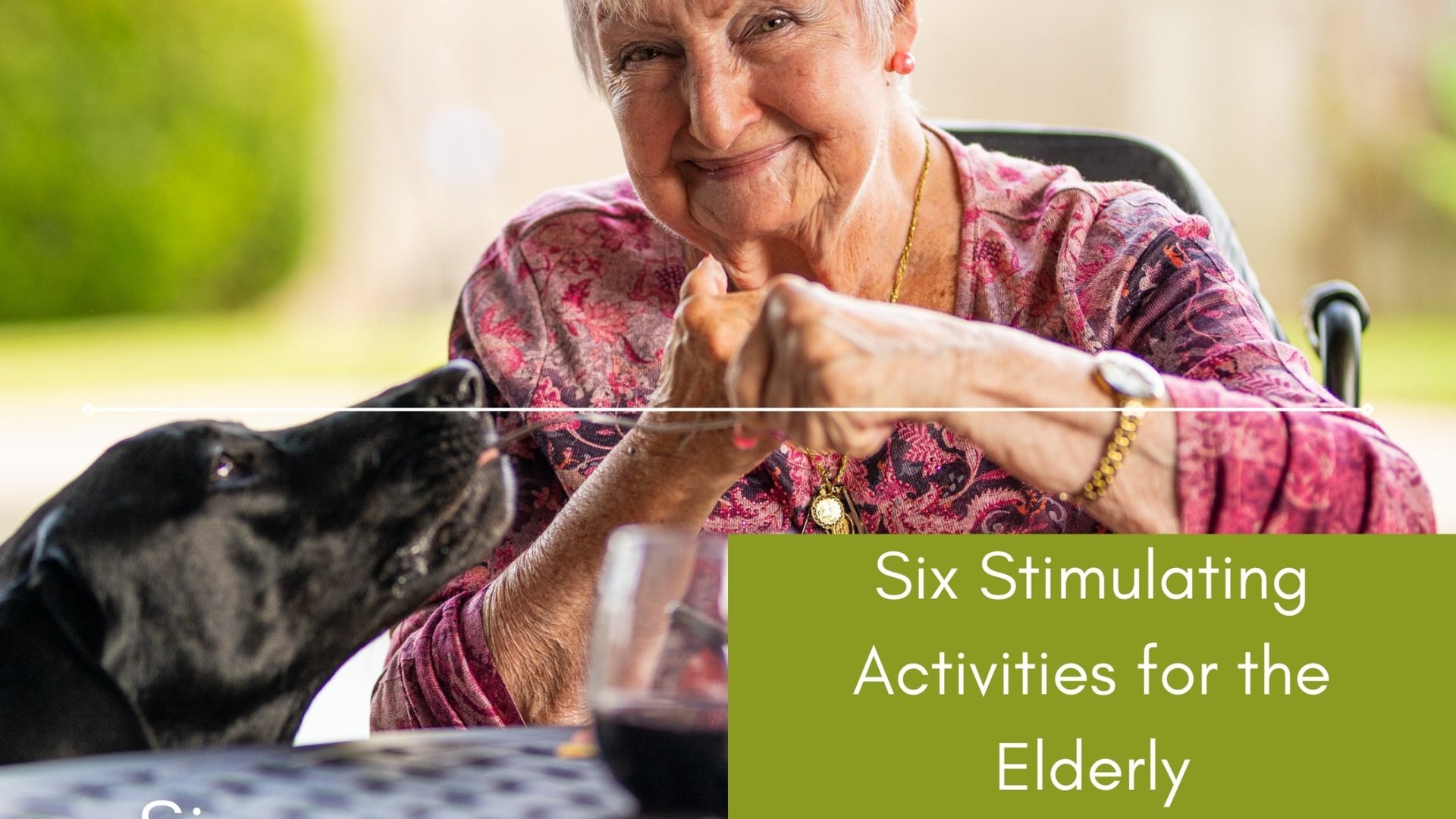 Six Stimulating Activities for the Elderly
Do you ever get the feeling that you're stuck in a rut? Doing the same things over and over, day in and day out? If so, you're not alone. Over time, we can get locked into patterns of doing things that can start to feel dull and uninspiring. Of course, having a daily routine is important. It's what helps us get up and out of bed. It gives us purpose. But once you're up and dressed, then what? Are you excited to be up and going? Or, does it feel like every day is the same? If you answered the latter, it might be time to find some more exciting things to do. 
As we age, mental and physical stimulation is more important than ever! Studies tell us that stimulating activities contribute to physical health and help preserve cognitive functioning and flexibility. Inspiration can come in many forms, from simply changing the route of your daily walk to trying a new exercise class to learning a new language. 
Are you looking for a bit of stimulation or activities for your elderly loved one? Check out these six stimulating activities for the elderly.


Crafting

Crafting is one of those activities that, depending on what you choose, can be both physically and mentally stimulating. The act of doing something with your hands gives those hands and fingers a workout, helping to maintain strength and function. Crafting requires attention and focus, as well as decision-making, as you tap into your creativity. Learning something new helps your brain to create new pathways and store new information.

Learning A New Skill


Despite what you may think, it's never too late to learn something new. Learning new skills supports cognitive function and flexibility so vital to maintaining good brain health. The act of learning also contributes to improved focus and mental alertness. If you're learning in a group setting, it also gives you the opportunity to engage with others.
The Pet Connection

For animal lovers, connecting with animals is a source of joy and can even improve your overall health and sense of well-being! Owning a pet can be quite rewarding but is a commitment. They require and rely on you for their care and well-being. Having a pet gives you purpose. Animals are also a source of comfort and companionship. Studies tell us that connecting with animals can enhance physical and emotional well-being. If owning a pet is more of a commitment than you want to make, consider volunteering at your local shelter or even spending time with family and friends who have pets.
Brain Games

This one is for your puzzle and game lovers. Games and puzzles of all kinds require you to use your brain's decision-making and problem-solving skills. These activities are known to improve memory, attention and help maintain cognitive flexibility. What's great about puzzles and games is that you can do them almost anywhere, with friends or on your own. Some of the many activities to choose from include crossword puzzles, word searches, card games, checkers or chess, Sudoku, and much more.
Music

Whether you choose singing, dancing, playing an instrument, or simply listening to your favorite tunes, the effects of music are profound. The act of singing, dancing, or playing an instrument requires a physical engagement that can help strengthen your body and help maintain flexibility. Cognitively, music helps to stimulate memory and evokes feelings of happiness and well-being. Music is known to calm anxiety and relieve stress too. Music is also something you can share with friends and loved ones, whether it's listening together, playing or singing with them, or taking a class together.
Cooking

If you're a cook or a foodie, this might be for you! Cooking requires both physical and mental engagement because you're choosing recipes and ingredients, measuring, mixing, and creating your culinary delight. And, cooking is something that holds meaning. You can do it solo or cook with family and friends when we make those family favorites; memories of loved ones and get-togethers come back to warm our hearts. Reminiscing is an excellent exercise for the brain too. 
Staying physically and mentally engaged and challenged as we age can be a game-changer for maintaining health and independence. Find something that interests you and try it out! And don't forget, while you're out trying those new things, 
ClassyPal
 is there with you to keep you comfortable and looking stylish and sophisticated no matter what activity you choose.