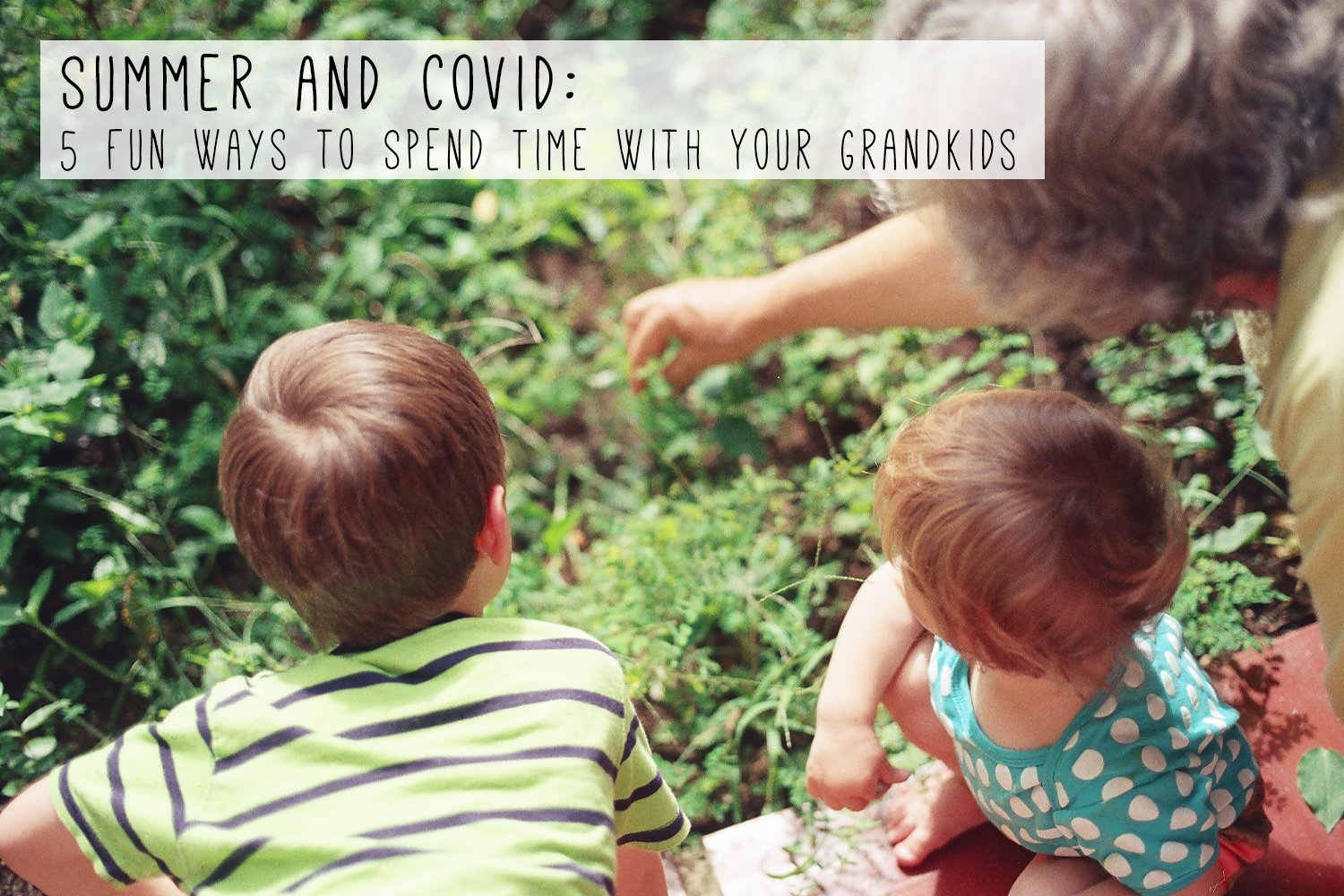 Summer And Covid: 5 Fun Ways to Spend Time With Your Grandkids
Summer is here but this summer is like no summer we've had before. This summer, our world is in the middle of a global pandemic that has turned everyday life upside down. While restrictions are lifting in many places, grandparents are anxiously awaiting that visit from their grandchildren. This summer's visits may look a little different though. Social distancing and masking up are the new normal.
Grandparents especially are among the most vulnerable of our family members. At same time, grandchildren are ready for that visit. With coronavirus still a threat, many families are now having to get creative when it comes to staying close. Here are some creative ideas for safely spending time with the grandkids.
Movie Nights
If it is safe for a visit, turn your living room into a movie theater. Choose a fun movie and enjoy complete with popcorn and all the fun movie snacks. 
If watching at home isn't an option, consider a virtual movie night via an online videoconferencing platform like Skype or Zoom. With all the streaming services available, watching a movie with the grandkids can be tons of fun even virtually! Choose a movie and everyone can watch together, each from the safety of their home.
Outdoor Tea Party
If its safe for you to do so, plan an afternoon tea party. A lovely little tea set can make it a sophisticated affair. 
 A little sunshine and fresh air, some tea and cookies and you've got an afternoon to make some memories. Got a pool? Make it a pool party complete with all the backyard pool party snacks. Outdoor activities are much easier spaces to maintain social distancing
Have A Catch Up Party
The stay-at-home restrictions have meant that families were probably not able to be together for birthdays, dance recitals, graduations, and other milestone events. That's a lot of catching up to do! Why not plan a Catch Up Party? If it's safe for you to do so, plan a celebration to recognize all those missed events. Celebrate those birthdays, watch the recital video or even welcome that new grandchild into the family. If celebrating in person isn't safe, consider having a virtual Catch Up Party. What's most important is remembering the milestones, even if they're celebrated late. Those moments matter.  
Have A Play Date
Whether it's in person or virtual, schedule a play date with each of your grandkids. Set a date and time that is just for them. Together, choose what that special day will be. You can do arts and crafts, read a story together, watch a movie, or even bake cookies if you're able to be together in person. Having special time with you lets them know you love them and make time just for them.
Little Surprises
If you are in a situation where you cannot visit, you can still stay connected. Little surprises carry big love. Write them a note and mail it. Imagine how excited they'll be to get their very own mail from Grandma or Grandpa! Drop off a sweet surprise. Leave a small toy or some of Grandma's special chocolate chip cookies. These little gestures let them know you're thinking of them and allow you to share a little bit of the love you have for them. It's not perfect and it's hard to not run and hug them up, but it sends a powerful message of love.
As we continue to deal with the coronavirus pandemic, families must remain vigilant and protect the most vulnerable to the virus. Families can still remain close but will have to be creative.
There may be times when you can visit or engage in certain activities safely. There may still be times when we must isolate. No matter the circumstances, you can remain close with your grandchildren. It just takes a little planning and preparation.
At ClassyPal, we remain steadfast in our commitment to be here with you through the pandemic. Whether you need personal care items or a stylish clothing protector for that oh-so-chic afternoon tea party with your grandchildren, we're here. Things will get better and we will get through this. Together. Be safe and be well.